Mary Jane Veloso says she was duped into smuggling heroin into Indonesia as she fled an attempted rape in Dubai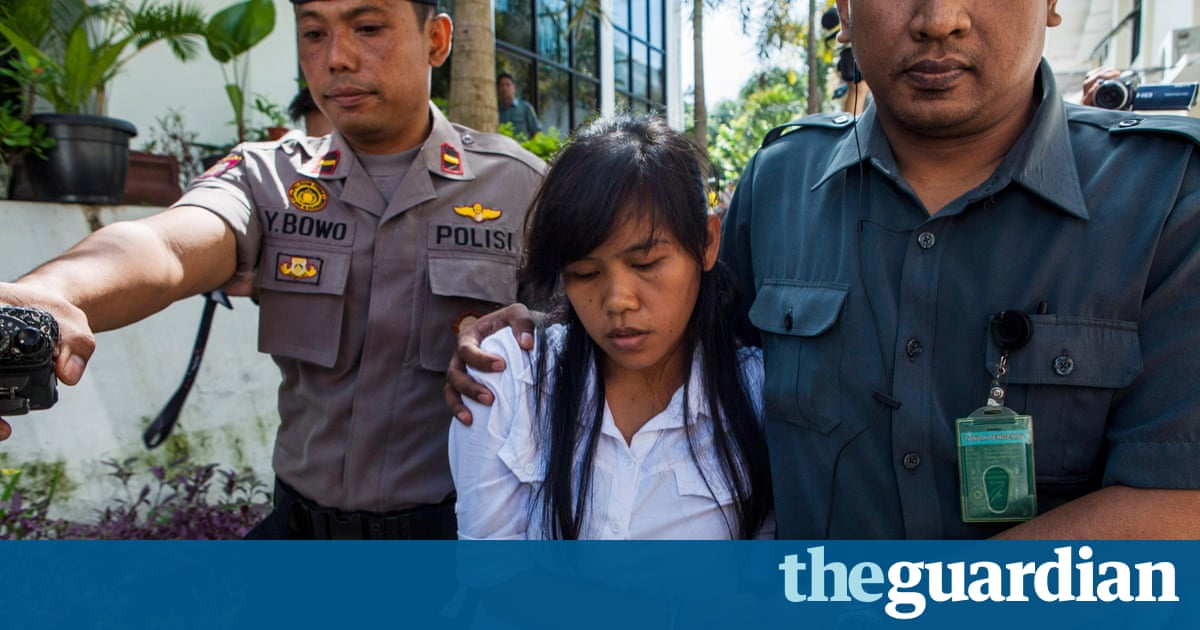 She has become a cause clbre in both the country of her detention and that of her birth. Condemned to death on drug-smuggling charges, she was temporarily reprieved hours before her execution, but still languishes on death row in an Indonesian prison. And last week the skies darkened again over Mary Jane Veloso, a Filipino maid whose plight has captured the imagination of two populations that know all about the vulnerability of migrant workers.
After the Philippines president, the newly installed Rodrigo Duterte, visited Jakarta, it was reported that he had given his Indonesian counterpart, Joko Widodo, the go-ahead to execute her. Duterte has begun a ferocious andbloody war on drugs in the Philippines. That change of political direction has, it seems, led to yet another twist in the tortured tale of a woman who lost control of her life from the moment she entered Indonesia in 2010, hoping, she has said, to take up a job in domestic service.
Amid public outrage in the Philippines, Widodo subsequently clarified that Duterte had said: Please, go ahead with the process in line with the law in Indonesia, without naming Veloso. Few of her supporters were reassured. We demand an immediate explanation from President Duterte duty-bound to defend the rights of Filipinos overseas, especially drug-trafficking victims like Mary Jane, said Migrante International, a group that campaigns for the Veloso family.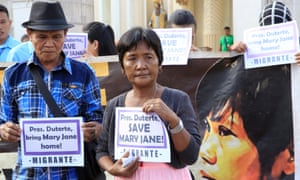 Read more: https://www.theguardian.com/world/2016/sep/17/philippines-president-heroin-deterte-mary-jane-veloso-death-row