Maricopa County sheriff could receive up to six months if convicted for ignoring court order to cease immigration patrols allegedly based on racial profiling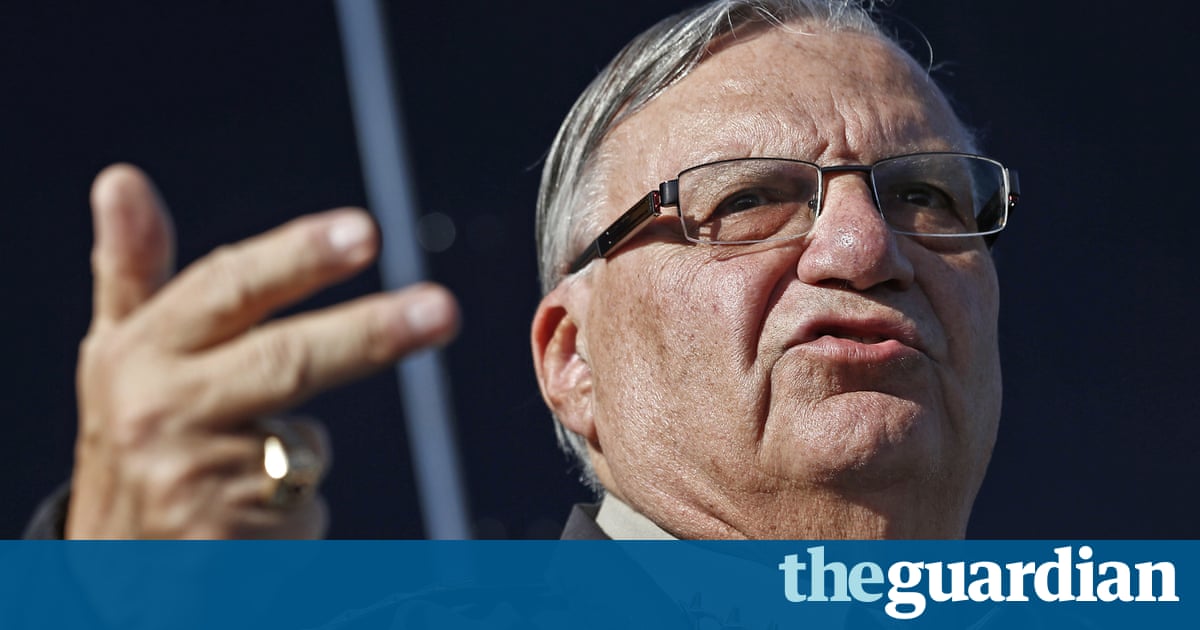 Prosecutors said Tuesday that they would charge Sheriff Joe Arpaio with criminal contempt of court for defying a judges orders to end his signature immigration patrols in Arizona, exposing the 84-year-old lawman to the possibility of jail time.
The announcement in federal court sets in motion criminal proceedings against the sheriff less than a month before Election Day as he seeks a seventh term as Maricopa County sheriff. The 2016 election cycle has also seen Arpaio take a prominent role on the national stage, appearing alongside Republican presidential nominee Donald Trump on several occasions.
A judge previously recommended criminal contempt charges against Arpaio but left it up to federal prosecutors to actually bring the case. Prosecutor John Keller said in court that the government would bring charges, with the next step being a court filing possibly in the next day thats akin to a criminal complaint.
Arpaio could face up to six months in jail if convicted of misdemeanor contempt.
Arpaio lawyer Mel McDonald said the sheriff would not be arrested and no mugshot would be taken. He will plead not guilty by court filing and hopes to prevail before a jury.
We believe the sheriff, being an elected official, should be judged by his peers, McDonald said.
The hearing came the day before early voting starts in Arizona, and the sheriff, in a statement, accused the Obama administration of trying to influence his re-election race. He also said he was confident he would be exonerated.
The U.S. Justice Department didnt immediately respond to calls seeking comment.
Prosecutors are expected to file a misdemeanor contempt charge against Arpaio on Wednesday.
Read more: https://www.theguardian.com/us-news/2016/oct/11/sheriff-joe-arpaio-charged-contempt-court-arizona