Davis Love IIIs team are favourites at Hazeltine but much will depend on how they cope with the weight of expectation on them to end the USs dismal losing run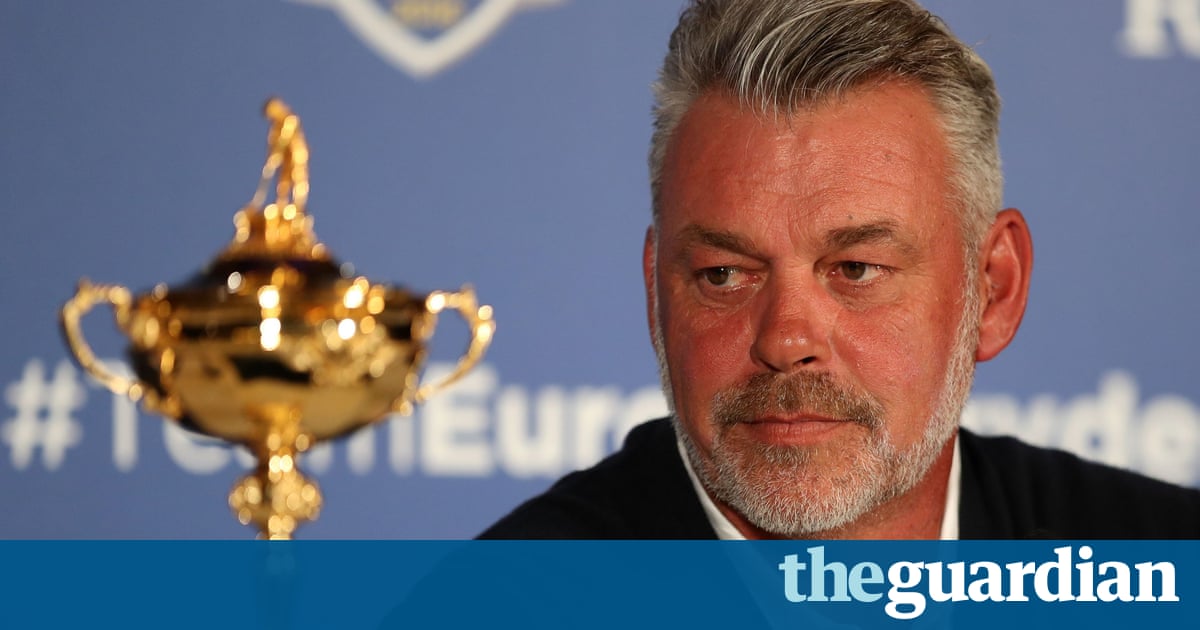 For all that the Ryder Cup involves two sides, it is difficult to deviate from the notion that the narrative of this, the 41st playing of the event, focuses mainly onone.
The desire of the United States to end a dismal run against Europe has taken them from one luminary, Tom Watson, to a taskforce and renaissance man in the form of Davis Love III. The US wildcard process has been modified, Tiger Woods has completed a journey of full circle from Ryder Cup indifference to the heart of the backroom team and an already fevered scenario has been ramped up even further. One is left to wonder what on earth the Americans will do if they have not wrestled back the Ryder Cup when time is called at Hazeltine next Sunday. Abandon all hope, perhaps.
US favouritism may be merited on the basis they have, on paper, the stronger team. They are also at home, but determination can become desperation pretty easily and to a teams detriment. The involvement of Woods and Phil Mickelson may present Love with an issue over strong personalities above whom he should, in theory, exert authority. One glance at US preparations reveals a seriousness that has so often proved their undoing.
The Europeans have no need whatsoever to modify a team approach that has returned the Ryder Cup three times in succession. In Rory McIlroy, Justin Rose, Henrik Stenson, Martin Kaymer and Sergio Garca they have a formidable backbone. Lee Westwood would cherish celebrating his 10th appearance with yet another win. For all the fresh-faced nature of the European contingent has been heavily played upon, there is a natural team evolution that need not necessarily be harmful. One of Darren Clarkes rookies, Danny Willett, is the Masters champion.
Its unquestionable that its going to be a very, very big task ahead of us, Clarke said. Daviss team is also shaping up very, very strongly. But with this team, those guys have earned their right to be on the team. They have embraced the challenge. They have got on there and they are world-class players in their own right.
With adding Thomas Pieters to that list, there are six rookies there, but with the talent that they all possess, Ive got no worries at all about the strength of that team going to America. Im proud of that team. Its a team thats going to go there and do everything we possibly can to bring that trophy back home again.
The fearsome length of Hazeltine it can stretch to 7,600 yards will only have been intensified by the deluge of rain that has battered that corner of Minnesota in recent days. Still, it would be curious if Love insisted upon the venue playing at its full distance. A slog fest appeals to nobody; birdie and eagle putts to win holes provide enduring Ryder Cup memories.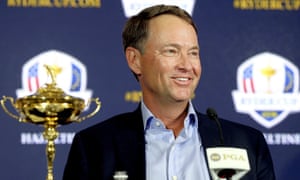 Read more: https://www.theguardian.com/sport/2016/sep/24/ryder-cup-us-europe-darren-clarke-davis-love