US Geological Survey to investigate whether hydraulic fracking activity played a role in 5.6-magnitude earthquake, equal to strongest in states history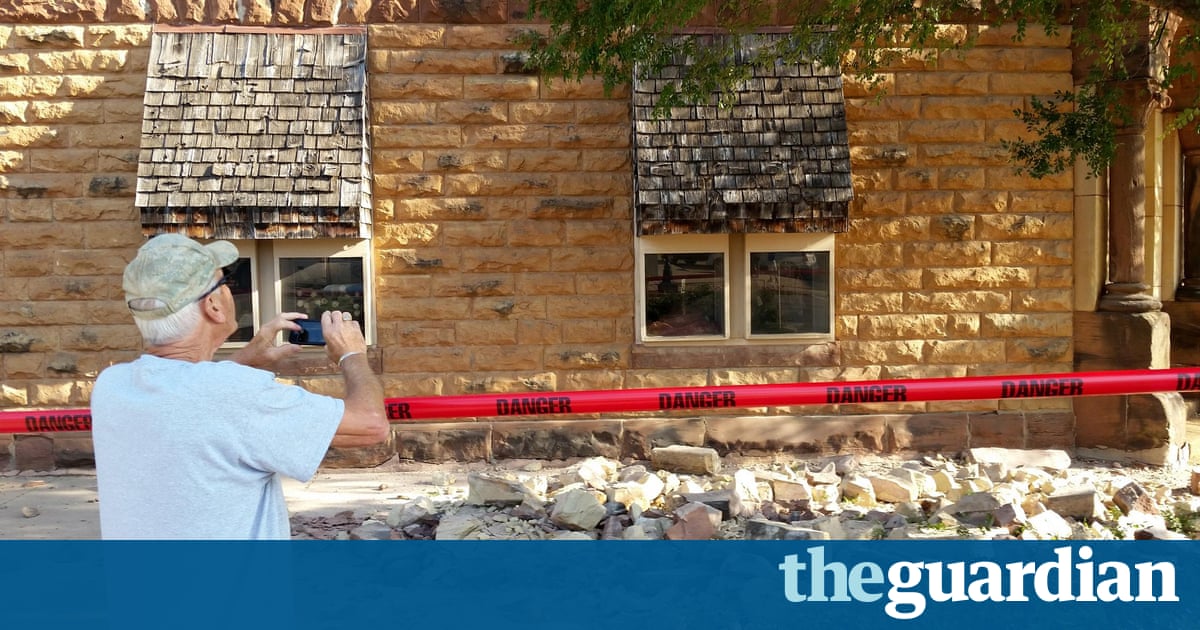 Oklahoma officials have ordered 37 wastewater disposal wells shut down after a 5.6-magnitude earthquake struck the state on Saturday, equal to the strongest in the states history.
Governor Mary Fallin declared a state of emergency after the earthquake, which caused damage to buildings around north-central Oklahoma and could be felt as far away as Dallas and Chicago.
Were just trying to determine just how widespread the damage is, emergency management director Mark Randell said. He described it as minor to moderate, with some collapsed chimneys and fallen sandstone facing off buildings; no buildings collapsed.
The Oklahoma Corporation Commission ordered the shutdown of wastewater wells in a radius of about 500 square miles around the epicenter of the earthquake. We estimate that at any one time, there are about 3,200 active disposal wells, commission spokesman Matt Skinner said.
Five months ago, US officials warned Oklahoma that the wastewater wells used for natural gas drilling were linked to an increase in earthquakes in the state, parts of which are now as likely to suffer tremors as northern California. There are about 4,200 total wells across the state and about 700 in a 15,000-square-mile area of interest in the area that includes the epicenter of Saturdays temblor, near Pawnee.
Read more: https://www.theguardian.com/us-news/2016/sep/04/oklahoma-wastewater-wells-earthquake