President says Republican pumps himself up by putting others down, which is not a good trait for someone in the White House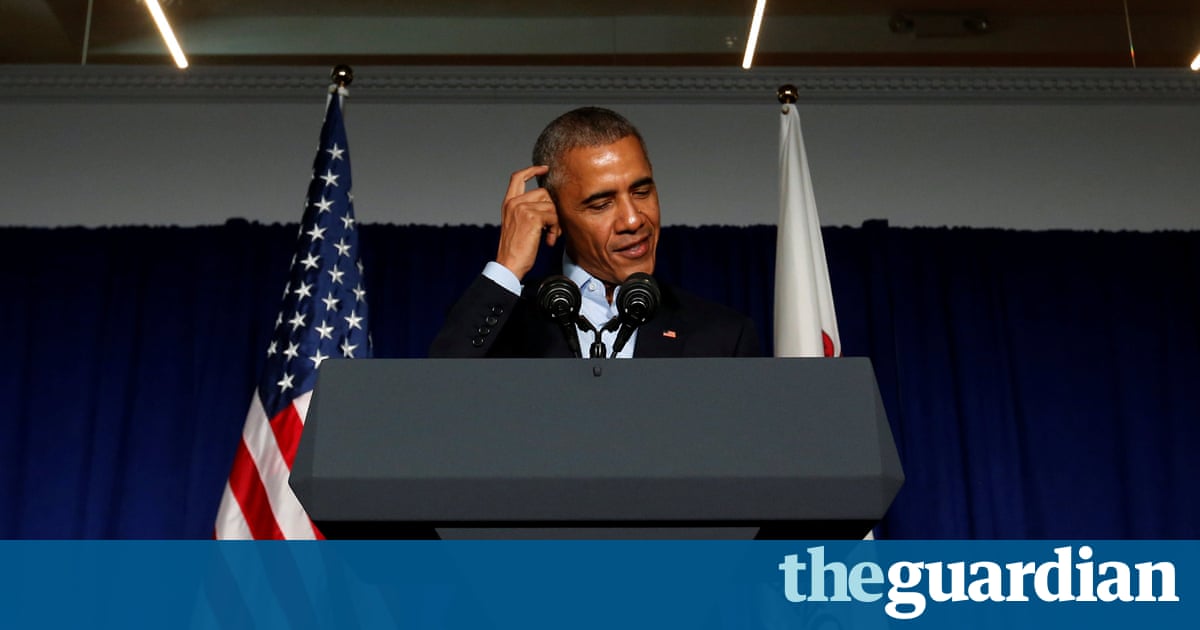 Barack Obama addressed the controversy surrounding taped remarks by Donald Trump on Sunday, criticising what he said was unbelievable and disturbing rhetoric from the Republican nominee to succeed him.
In remarks from 2005 that were released by the Washington Post on Friday, Trump was heard on a live TV microphone boasting about an attempt to fuck a married woman and about how his fame allowed him to make sexual advances on women.
That fame made him able, he told the Access Hollywood host Billy Bush, to grab them by the pussy.
Obama was speaking in Chicago, at a fundraiser for the Illinois US Senate candidate Tammy Duckworth. Without saying Trumps name, he said there was a reason why the Republican presidential candidate had denigrated women, veterans, people with disabilities, Mexicans and others during the 2016 campaign.
It tells you that hes insecure enough that he pumps himself up by putting other people down, Obama said. Not a character trait that I would advise for somebody in the Oval Office.
Read more: https://www.theguardian.com/us-news/2016/oct/09/obama-trump-groping-remarks-unbelievable