Six leave Mauna Loa dome seeking ocean and fresh food after simulated mission that was second-longest to 520-day Russian project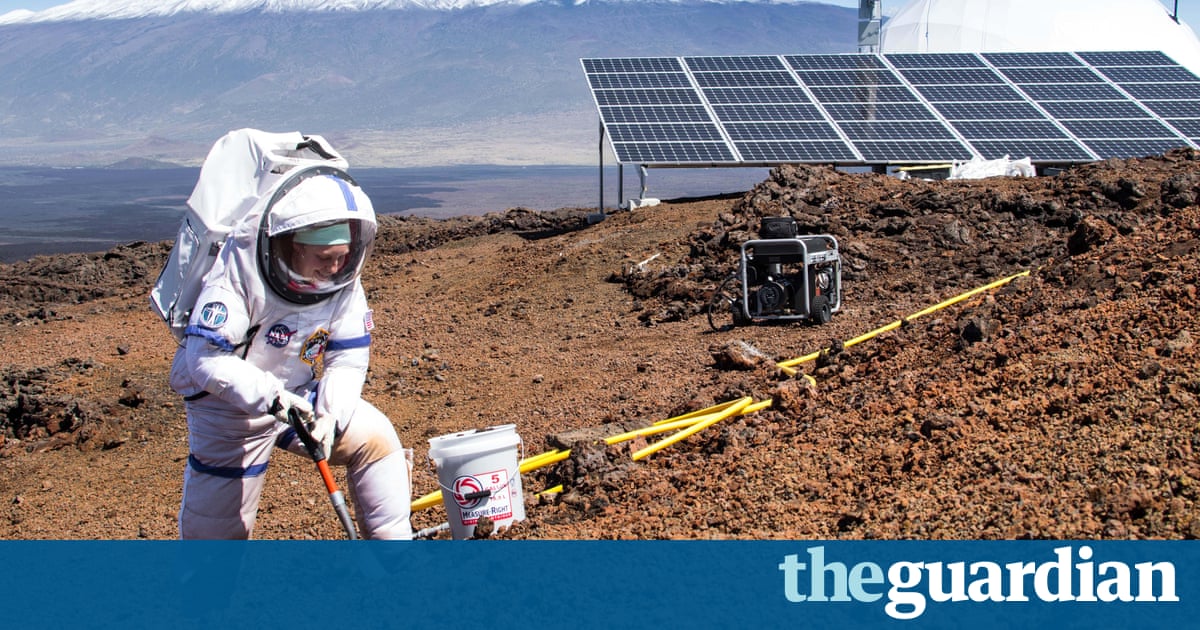 Six scientists have completed a year-long simulation of a Mars mission, during which they lived in a dome in near-isolation.
The group lived in the dome on a Mauna Loa mountain in Hawaii and were only allowed to go outside if wearing spacesuits. On Sunday the simulation ended and the scientists emerged.
Previous simulations in the Mauna Loa dome, which is almost 11 metres (36 feet) in diameter and 6 metres (20 feet) tall, have lasted four to eight months. Mauna Loa soil is similar to what would be found on Mars. The areas high elevation means there is almost no plant growth.
The group included a French astrobiologist, a German physicist and four Americans a pilot, an architect, a doctor/journalist and a soil scientist.
They managed limited resources while conducting research and working to avoid personal conflicts. Crew member Sheyna Gifford wrote a blog post just before leaving about the future of space travel alluding to Nasas plans to send humans to Mars by 2030.
She said: Given what it takes to keep people alive in the void to keep them healthy on Mars for just a year I can basically promise that by going to space well learn what it takes to keep people healthy in places with heat, light, and gravity. Weve already started. Weve been at it for decades. Ive been at it for 12 months straight, been on call for almost 365.25 days.
Read more: https://www.theguardian.com/science/2016/aug/28/mars-scientists-nasa-dome-hawaii-mountain-isolation