Five-part series of investigative and video journalism concerning the Kern County police force honored by Online News Association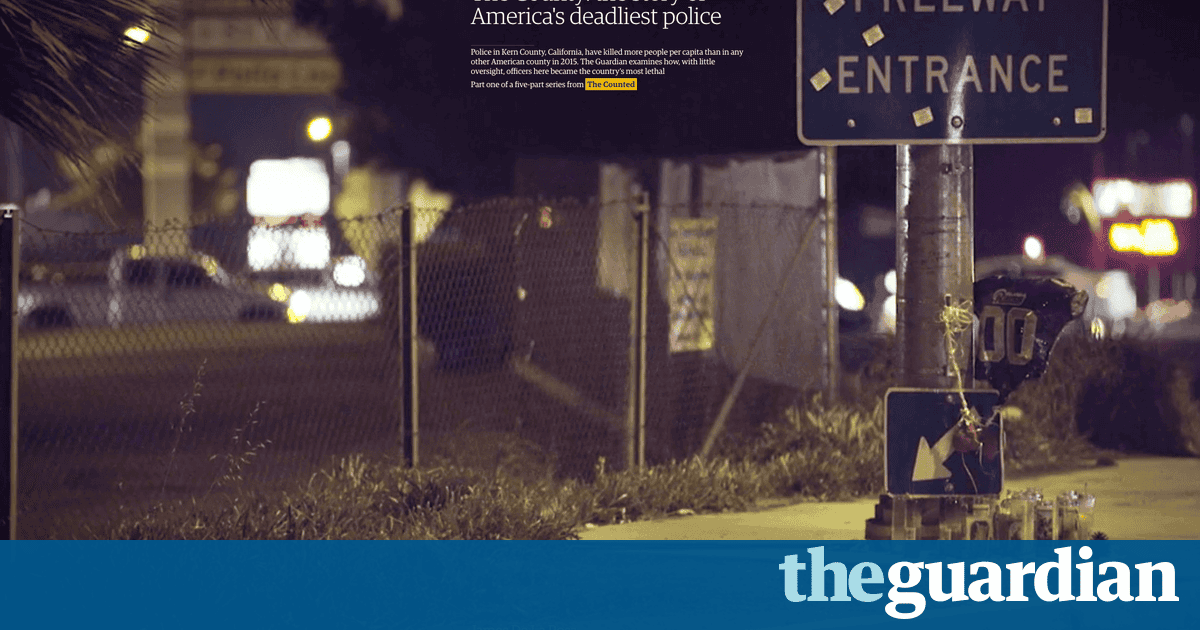 Guardian US has won an Online Journalism award for topical reporting, for the series The County.
The County is an offshoot of The Counted, the Guardians continuing and multi-award-winning project to count all people killed by police in the US in 2015 and 2016.
The County tied for the 2016 Online News Association (ONA) award for topical reporting with Missing and Murdered, a report by the Toronto-based Globe and Mail.
At a dinner and ceremony in Denver, Guardian US head of video Valerie Lapinski accepted the award on behalf of The County team.
It was an honour to be recognized by our peers at ONA, Lapinski said, and inspiring to see all the important and beautifully executed work that has been published in the last year.
A five-part series of investigative and video journalism, The County concerned the police force of Kern County, California, which killed more people per capita than police in any other US county in 2015.
In June, The County won an Edward R Murrow award, bestowed by the Radio Television Digital News Association, in the video investigative reporting category.
Pieces in the series were written by reporters Jon Swaine and Oliver Laughland, with video and photography by Mae Ryan and Grant Slater and design by the award-winning Guardian US interactive team.
Guardian US was also a category finalist for its coverage of the US presidential election primaries; for its investigation of the Homan Square Chicago police facility (in two categories); and for 69: A Virtual Experience of Solitary Confinement.
Read more: https://www.theguardian.com/culture/2016/sep/18/guardian-us-wins-online-journalism-award-the-county