As gifted as Tony Romo is as both a passer and offensive mind, he sometimes tries to do too much. His stand-in is keeping it simple, and succeeding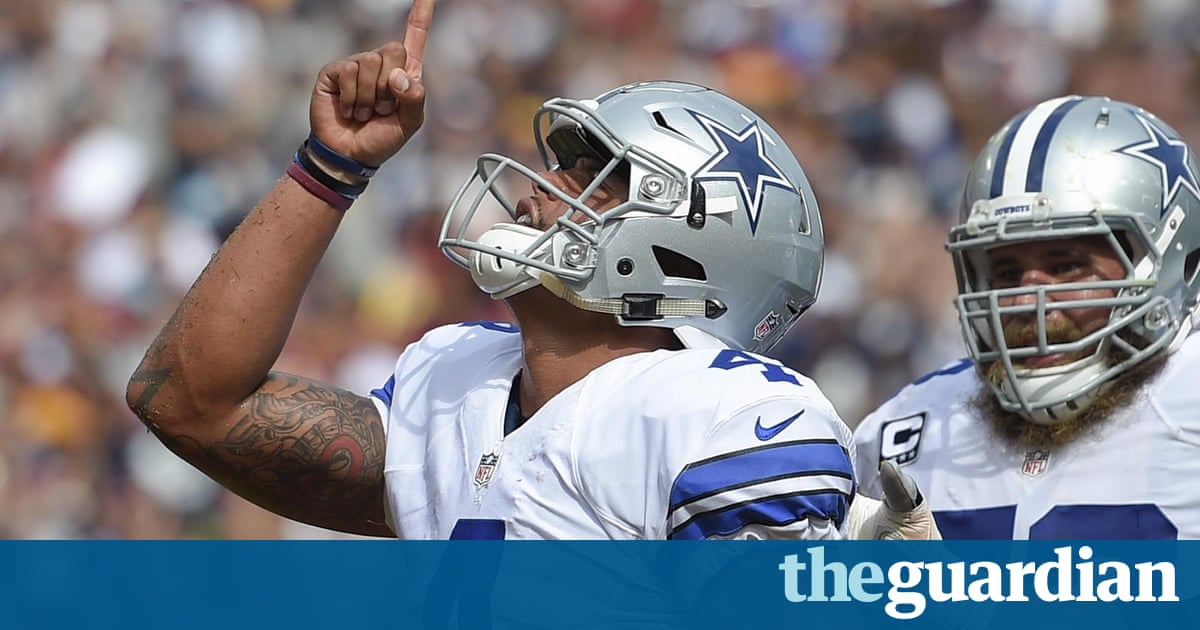 The Dallas Cowboys were left for dead when Tony Romo went down in the preseason. They already had so many holes, especially on their defense, that the thought of giving the team to a rookie quarterback seemed disastrous. How would Dallas survive with Dak Prescott as their leader?
Perhaps they wont. Maybe over the months without Romo, Prescotts inexperience will be exposed. But for one important week against his teams biggest rival, in their stadium, he looked every bit as capable of handling himself. On Sunday, he mowed through Washington in a way many of his predecessors have not.
By throwing for 292 yards in the Cowboys 27-23 victory at FedEx Field, Prescott showed he can lead Dallas to a big victory. He was not spectacular in the win. The Cowboys coaches are not pushing him to be great. They dont ask him to throw too deep or do anything too complicated, but he doesnt have to do huge things. Not with a receiver like Dez Bryant and a running back like Ezekiel Elliott. Sometimes all he has to do is be good enough. He can let the others make the big plays.
As gifted as Romo is as both a passer and offensive mind, he sometimes tries to do too much. His biggest failures have come on forced passes that never needed to be made. Prescott, as a rookie shoved into a role he wasnt supposed to fill so early in his career, played smart on Sunday. He was given a lot of safe rollouts and play-action passes that would be considered safe, But he completed them. And he did something very impressive for any Dallas quarterback going into Washington in leading the team on three scoring drives that went for more than three-quarters of the field.
In winning this game he also pushed Washington a preseason favorite to win the division to 0-2 in the NFC East, with both of those losses at home. His counterpart, Kirk Cousins, could have taken a big step toward the huge long-term contract for which he has been asking. Instead, he looked uncomfortable all day, was off-target a lot and was intercepted in the end zone when Washington could have taken control of the game.
Dak Prescott wasnt fantastic on Sunday but he was good enough. Perhaps thats what Dallas needs most of all right now.
Read more: https://www.theguardian.com/sport/blog/2016/sep/18/dak-prescott-dallas-cowboys-nfl