HDZ officials remain cautious, warning that the initial results were from rural areas where it is strongest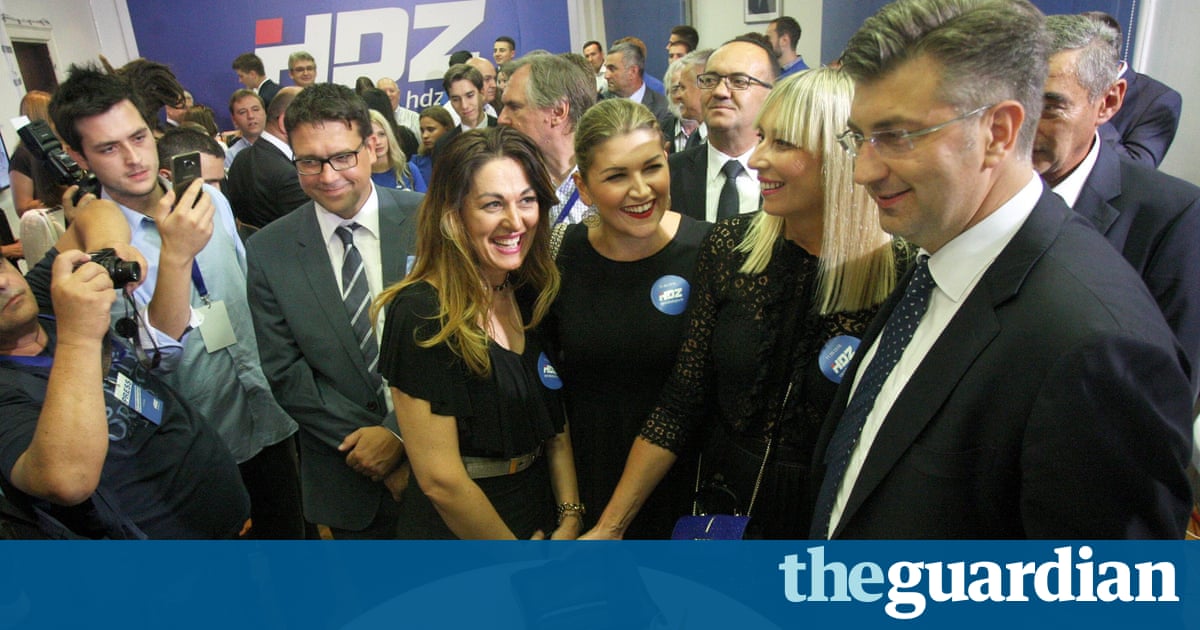 The conservative Croatian Democratic Union (HDZ) had a clear lead in Sundays parliamentary elections, according to preliminary results, suggesting the party was on course to head a more stable government after a turbulent period for Croatia.
The HDZ stood at 62 seats in the 151-member parliament after 15% of votes had been counted in the second election in less than a year, with their Social Democratic (SDP) rival 10 seats behind. But party officials were cautious, warning that the initial results, skewed towards rural districts that are the HDZs traditional strongholds, may be unrepresentative.
It is still a small number of votes counted and we should not be in euphoria, eljko Reiner, the HDZ speaker of the parliament, said on public television.
The centre-right Most (Bridge) party which wants to end Croatias corrupt 20-year-old two-party rule, was on 13 seats. The likely kingmaker has said any partner would have to promise to implement its reformist ideas.
The previous HDZ-Most government collapsed after just five months amid rows over public administration reforms and government appointments.
Under its new leader, European parliamentarian Andrej Plenkovic, the HDZ, which led Croatia through its first turbulent years of independence and war after the breakup of Yugoslavia 25 years ago, looks to have regained ground lost to the SDP after the previous governments acrimonious fall.
Votes for three seats representing Croats abroad, who traditionally vote for the HDZ, have yet to be counted.
Near-definitive results are due at midnight local time, which is 10pm GMT on Monday.
In a sign of an aversion to a politics that has been dominated by populist gestures in recent months, Croats voted in smaller numbers than last time and lent support to populist parties, such as the leftist Zivi Zid (Human Shield) party, which went from one seat to seven so far.
It would be good if this election yielded political stability, said Goran Uzelac from Zagreb just before he cast his ballot. Unfortunately, I dont think the biggest parties really want major reforms.
The new government will face a huge task in revitalising one of the European Unions weakest economies, which is dominated by state enterprises and in which red tape deters private investment.
The EU wants its youngest member to tame high public debt, cut the budget deficit and improve the business climate to spur economic growth.
Over the past months, politics have been dominated by populist rhetoric and gestures that have brought relations with neighbouring Serbia to their lowest point since the end of the 1990s Balkan wars.
Three years after joining the EU, the countrys record on securing European funds is poor, pointing to public administration shortcomings that contribute to macroeconomic imbalances that the European commission sees as excessive.
Parties offered few details during the campaign on how to deliver promised higher standards of living for the 4.3 million people of Croatia, where unemployment stands at 13%.
Growth of 2.5% is far short of the 4% needed to make a dent on living standards, analysts say. Interest payments on public debt eat up 3.5% of economic output.
Read more: https://www.theguardian.com/world/2016/sep/12/croatias-conservatives-take-lead-preliminary-election-results