Luiz Incio Lula da Silva, his wife and six others charged over scheme at state-run oil company Petrobras, dealing a big blow to his chances of a comeback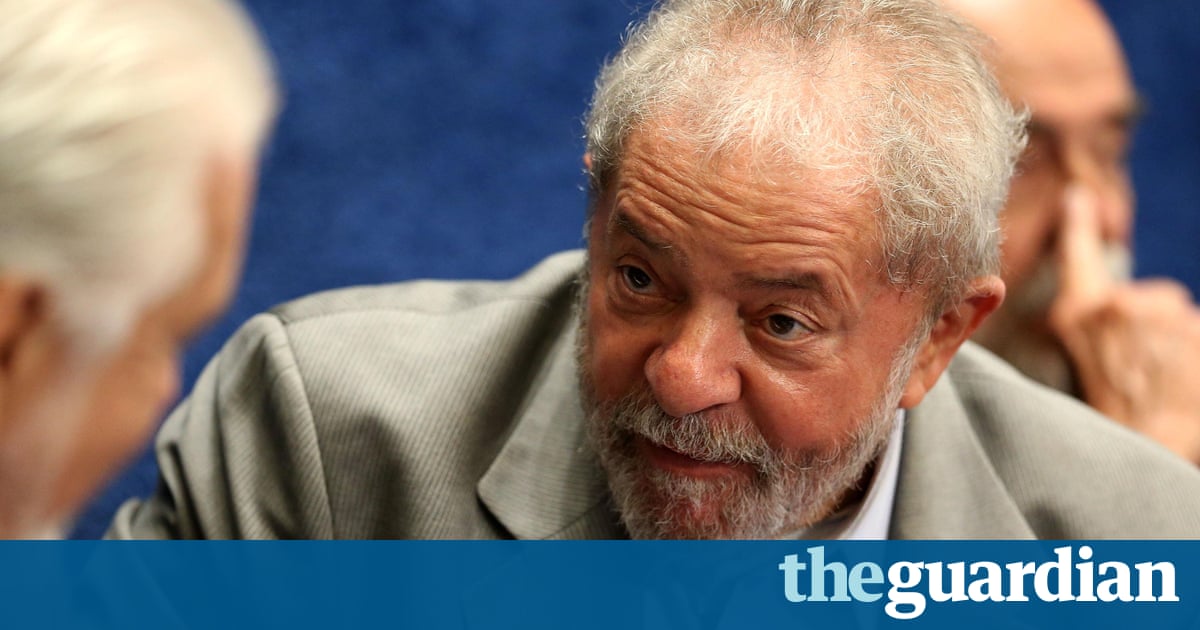 Brazilian prosecutors have charged ex-President Luiz Incio Lula da Silva with being the maximum commander of a vast corruption scheme at the state oil company, Petrobras, in a major blow to the leftist heros hopes of a political comeback.
This marks the first time Lula, still Brazils most popular politician despite corruption accusations against him and his Workers party, has been charged by federal prosecutors for his involvement in the massive graft scheme at the oil company.
Deltan Dallagnol, a public prosecutor, told a news conference that the Petrobras scheme had caused an estimated 42bn real ($12.6 billion) in losses. Lulas lawyers said in a statement that prosecutors lacked evidence to back up their accusations, which were part of political persecution to stop him running in the 2018 election.
Dallagnol said Lula, who became a hero to many poor Brazilians during his 2003-10 government, was being charged with corruption and money laundering as part of the scheme. He was the conductor of this criminal orchestra, Dallagnol said during a detailed presentation of the investigation. The Petrobras graft scheme aimed at keeping the Workers party in power by criminal means.
The two-year-old Operation Carwash anti-corruption investigation, based in the southern Brazilian city of Curitiba, has uncovered how political appointees named by Lulas Workers party and its allies handed overpriced contracts to engineering businesses in return for illicit party funding and bribes.
The scandal helped topple the Workers party from power last month by crushing the popularity of Lulas chosen successor, Dilma Rousseff. She was impeached by congress on unrelated charges of breaking budget rules, amid rising anger over her handling of Brazils worst recession since the 1930s.
Dallagnol said that Lula, because of his control of the machinery of the Workers party and the Brazilian government, was the central figure in the scheme.
Prosecutors allege that the charismatic former union leader had personally received around 3.7m reals ($1.11m) in bribes, including a luxury apartment on the coast of So Paulo from one of the engineering and construction firms at the centre of the bribery scandal, OAS.
Lula, a charismatic former union leader who was a two-term president from 2003 to 2010, has separately been indicted by a court in Braslia for obstruction of justice in a case related to an attempt to persuade a defendant in the Petrobras scandal not to turn states witness.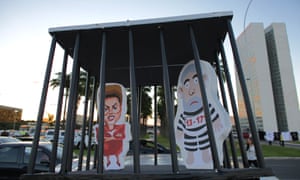 Read more: https://www.theguardian.com/world/2016/sep/14/brazil-petrobras-oil-kickback-scandal-luiz-inacio-lula-da-silva